Villa Dosi Delfini is visitable all year long with guided tours , led by qualified tourist guides from "Sigeric -servizi per il turismo".

There are various ways with which you can visit Villa Dosi Delfini
---
 Extraordinary openings
During every season of the year, we plan extraordinary openings and guided tours, which are possible to book also individually.
The guided tour lasts approximately an hour and goes through all the external and internal spaces that are actually open to public: the yard, the gardens, the hall and the rooms of the main floor.
Villa Dosi's extraordinary openings guided tour (1h approx.)
Price: 10 euro adults, 6 euro kids (6-18 year old),
Reservation is needed. (Places are limited, we will not accept not listed participants.)
Info and reservations: +39 33188866241 / e-mail info@sigeric.it
Find the next guided tour in our calendar >> CLICK HERE
---
 Tours on request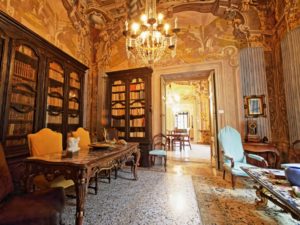 For organised groups, cooperations, travel agencies and classes, it is possibile to make a reservation by directly contacting the administrative office of Sigeric-servizi per il turismo. In addition, it is possible to plan reserved visits for private clients, (booking is always required).
It is necessary to request a specific quotation for guided tour for groups and schools.
It is also possible to reserve special prices to Travel Agencies and Tour Operator.
Special prices are reserved to individual or private guided tour
There is also the possibility to extend the guided tour to the historic centre of Pontremoli and to the Piagnaro Castle. Guided tour in English or in French are also available on request.
Info and reservations: +39 33188866241 / e-mail info@sigeric.it
---
 Other services, weddings and events